There's no linear path towards healing, but it's a known medical fact that physical movement can help address mental illness by helping your brain release mood-improving chemicals like endorphins and serotonin.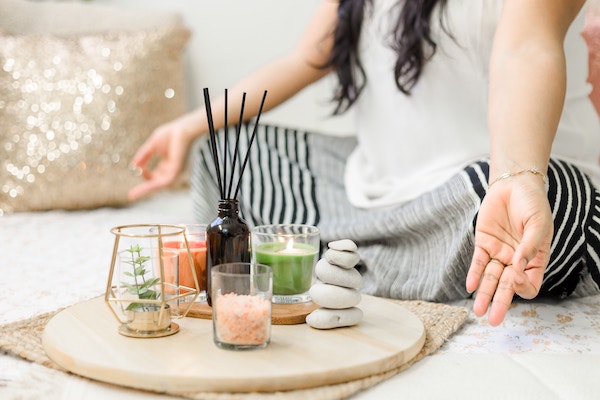 Yoga has been a longtime favorite of people who prefer to connect with their inner selves through meditation and movement, but there's a specific type of yoga that can help people recover from post-traumatic stress disorder (PTSD).
What is trauma-informed yoga? 
Trauma-informed yoga is a specific way of teaching yoga that helps people find release from negative experiences that might be holding them back. Yoga, after all, is an activity that bridges the mind and body through shifting poses to help connect with your inner self.
What this type of yoga does is create a safe space where people experiencing PTSD or other psychological illnesses can explore their mind-body connection, with a focus on tailoring the class towards overcoming trauma.
A typical yoga class is taught with any number of students and a single instructor. However, for some people dealing with trauma, this may end up unwittingly exposing them to triggers that may reactivate some of the negative incidences they've experienced.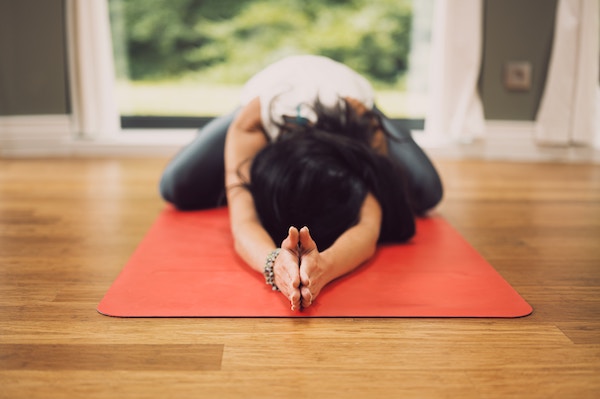 Some instances that may reactivate the triggers include staying in poses for too long or being physically adjusted by the instructor without prior verbal notice. Trauma-informed yoga is usually taught in smaller groups, or in a one-on-one session with the instructor.
Some of the other differences between typical yoga and trauma-informed yoga are that the instructor is aware that the students in class are dealing with trauma. This awareness leads to differences in how the class is taught, like how most cues are phrased in the form of suggestions instead of commands.
The benefits of trauma-informed yoga
A study in cooperation with the Trauma Center at Justice Resource Institute has shown that this type of yoga can yield positive results for people with post-traumatic stress disorder (PTSD).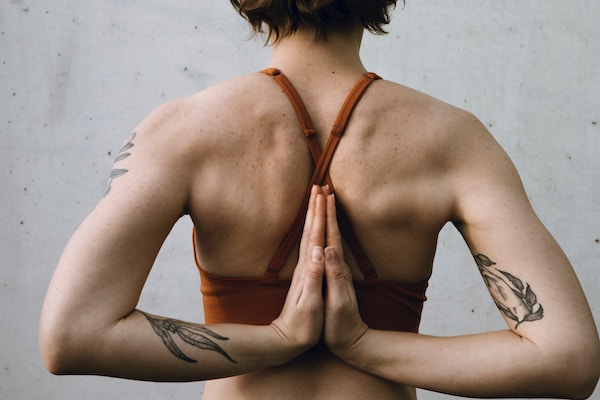 The results showed that the participants taking classes reduced the symptoms associated with PTSD just as well as some well-researched psychological methods. Another study also showed that this type of yoga helped participants self-regulate their emotions and symptoms.
Aside from PTSD, people with a history of substance abuse have also reported emotional and physical benefits from attending trauma-informed yoga sessions. All of this is on top of the usual benefits of yoga, like being more present, increased physical fitness, and a better connection with your inner self.
Getting started with trauma-informed yoga
Since trauma-informed yoga is a highly specialized type of yoga, there are only a few people who are certified to teach it. In the country, there's Eileen Ramos, a trauma-informed yoga instructor and meditation teacher. She teaches private lessons, as well as group classes online and in person.
View this post on Instagram
Ria Tirazona is another instructor who specializes in this type of yoga. She's also a mental health and body positivity advocate, which may be helpful for people with physical appearance-related traumas. Her classes are taught in person, in her private studio.
While this type of yoga has shown a lot of promise, it's still best to consult a doctor and ensure that this type of yoga is beneficial for you. Treating mental illness isn't a one-size-fits-all situation, so asking for professional advice before starting any form of treatment is a good place to start.
—
This article was first published on NoliSoli. For more stories like this, visit www.nolisoli.ph.